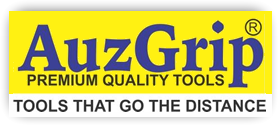 21pc COOLING SYSTEM & RADIATOR CAP PRESSURE TESTER

This awesome professional cooling system pressure testing kit has a wide selection of colour coded adapters to fit a large range of popular American, European and Japanese vehicles. Ideal for the mechanical technician to locate system leaks from head gaskets, header tanks, radiators, heater cores, water pumps, plugs, hoses and housings. Traditional hand pump style with easy to read, precision dial gauge and rubber casing. Flexible hose adapter with button release allows quick fitment and flexibility to change from vehicle testing to radiator cap testing with minimal effort. Supplied in a sturdy, compartmentalized blow molded storage case.
4 colour coded radiator neck adapters

2 radiator cap adapters.

Gauge pressure range: 0 – 35 PSI (2.5 BAR)

Including rubber O rings, hoses and fittings for sealing various applications when testing.

Packaged Dimensions (L x W x H): 540 x 430 x 115mm

Weight(net): 6.5kg
Suitable for Makes - Alfa, Audi, BMW, Mercedes-Benz, Chrysler, Citroen, Ford, GM, Honda, Jaguar, Lexus, Mazda, Mitsubishi, Nissan, Opel, Peugeot, Renault, Rover, Saab, Suzuki, Toyota, Volvo and VW.
why buy from TOOL KING?

TOOL KING is an Australian family owned business with over 30 years experience in the tool industry.

Unlike many online retailers TOOL KING does have physical bricks and mortar stores so we are always contactable.

All our products are tried and tested by our head tool buyers to ensure you get a product that offers true value for money.



Copyright Robson's TOOL KING all rights reserved
Unauthorised copying in part or full strictly prohibited without written consent